Everything You Need To Know About MLM Lead Generation
Updated: Apr 6, 2022
**3 sources to get free MLM leads are found at the end of this post.
Lead generation is a powerful marketing concept that can be adapted to any type of marketing, and MLM (Multi-Level Marketing) is no exception. To the contrary, MLM lead generation plays a pretty important role as far as MLM strategies go. Allow us to show you what that mean for you.
MLM Meaning:
MLM, also known as network marketing, consists of building a solid line of distributors that have different compensation levels. In this type of marketing, generating leads doesn't mean just landing new prospective clients, it also means landing possible distributors and sales representatives.
MLM Leads
Through lead generation, MLM business owners can increase their network structure and with it, add new stages of earnings. To succeed in an MLM business, you need to have a strong and efficient lead generation plan. With it, you'll be recruiting more team members than you could've ever imagined. Plus, your company can grow exponentially by the day. MLM leads come in different shapes and sizes. They are not all created equal. And they come from a multitude of different sources.
Real-time MLM leads
Real-time MLM leads are leads that are generated through different channels and resulting in people providing you their data and showing interest in your network marketing business right away. There is a myriad of different marketing techniques used to generate real-time MLM leads. The most popular ones are landing pages, web forms, email, social media, etc.
There are also companies nowadays that choose live phone calls as their 'go-to' strategy for real-time lead generation. When people see an ad and are interested in getting more information, they click on them (ads) to learn more, and provide their information. Their information is then passed onto you. In that exact moment, they become real-time leads.
On the other hand, there are the regular leads, also known as 'aged internet leads'. These are the leads that lead providers collect and sell to their clients in the near future.
Typically, 'aged leads' are used multiple times and sold to different clients in order to monetize their marketing expenses and keep on generating leads.
Some lead providers sell the same information multiple times, but quality providers will operate under 'semi-exclusive' terms - this means a lead's information only gets sold to a few buyers (3 or less).
Best MLM Leads
In order to get the best MLM leads for your business, the first thing you need to do is identify your ideal prospects.
Design a customer persona to understand better the behavior of your prospects, what they want, and what they need.
Once you have a deeper understanding of their profiles, analyze where they spend more time. Is it on social media (think of which platforms they use the most), browsing the web, reading blogs, etc.
Those are the places where you can find and generate the best MLM leads for your company. So, invest only in those channels rather than spending efforts on platforms where you won't find the best network marketing leads for you.
Also, if you're looking to buy mlm leads, make sure you choose quality over quantity. Here are a few traits to compare when shopping for leads for sale:
The 'age' of leads (how long ago have they filled out a form, spoke to someone on the phone, etc...),

Whether or not you get their phone number (as well as email address),

Whether or not you have information on the best time they'd like to be contacted, and

Whether they've answered a series of qualifying questions or not
MLM Leads For Sale
We've compiled a short list of lead vendors for quick reference. Be sure to keep in mind the QUALITY of leads each offer. **As we have not personally engaged with these companies, the quality remains to be experienced. Discretion is advised.
How to Generate MLM Leads
Nowadays, you can use all sorts of different marketing techniques to generate leads.
If you choose the right ones and speak in the right way to your target audiences, your company will start growing in ways that you didn't even imagine.
The following are some of the best and most successful ways to generate MLM leads:
Social media
Social media advertising is one of the most effective ways to generate valid leads.
With tools like Facebook ads, you can generate different types of leads and reach different types of audiences at the same time.
By advertising on social media, people who are interested in being part of your team won't feel like they're being recruited, on the contrary, they'll feel like they're the ones who looked for you.
Referral programs
Referral programs are also one of the best sources for MLM lead generation.
If your prospective distributors are recruited by someone they trust, and they see for themselves the success that this person has working with you, they'll feel safe and motivated to start working with your company as well.
Blogs
Blogs and other types of written content can be of great use to land both types of leads - people interested in working as sales representatives, as well as people interested in acquiring your products or services.
Use this type of space to reveal case studies, other people's experiences working with you or using your products, and to provide information about your business.
Rather than advertising your company, make it look so interesting.
Build curiosity among your readers and leave them wanting to know more about what you offer.
Email marketing
A strong email marketing campaign with attractive newsletters can help you recruit plenty of leads. For this strategy to work, you should segment your audiences and create targeted lists for mailing.
There are countless platforms that offer email marketing services that allow you to customize your newsletters' design and build a solid list of subscribers.
Website
As a network marketing business owner, you should consider designing a website of your own that also allows the people on your network to create their own pages.
By having a website, your visitors will be able to explore and get to know your business on a deeper level.
They'll feel more connected to your brand, and therefore you'll be building trust and a community of prospects.
Prospecting tips in MLM
Prospecting is vital in any type of network marketing business.
Here are a few tips that you can follow to reach out to people who are potentially interested in joining your MLM organization:
Let your audience know that you care about them. Don't explain your business right away; build interest and curiosity first.

Ask good and insightful questions to get to know your target audience better.

Don't give away too much about your company too soon. Leave something for when those leads turn into distributors.

Design an attractive elevator pitch to present your business.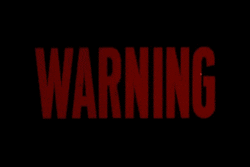 MLM cross recruiting
Cross recruiting in MLM is a delicate topic. It's widely understood as an unethical strategy commonly used to generate new leads that are more probable to turn into distributors for the company.
So, it goes without saying that it isn't a good idea to resort to this strategy. This activity consists of contacting distributors from a competing company and offering them new opportunities to join your business.
This activity is actually considered illegal in the MLM world and it's severely punished.
Cross recruiting also includes dirty strategies like using fake identities to work for a competing business, using family names to purchase empty positions, or placing volume points under a coworker's name to rank higher faster.
MLM Leads For Free
Whether as a promotion, or a tactic to earn your business, a few vendors out there offer MLM leads for FREE. You heard that right! **As we have not personally engaged with these companies, the quality remains to be experienced. Discretion is advised.
As we hope we helped you realize throughout this post, lead generation is a powerful income-generating activity that can be adapted to any type of marketing, especially MLM (Multi-Level Marketing). Leveraging the power of others in your business is a smart way to increase revenue. These MLM lead generation tips are as well!
To your success!